Today's news includes information about social mobility through education, and education savings.
---
Guest Post by Leeds Grenville Poverty Reduction Alliance: Reducing the Economic Barriers to Higher Education
CLB Community Blog. June 20, 2017.

Choosing the right path to education
The Whig. June 16, 2017.
Indigenous student leader wants to inspire others with her success story
CBC News Toronto. June 18, 2017.
OSC Launches Revamped Investor Education Website GetSmarterAboutMoney.ca
CISION. June 20, 2017.
[VIDEO] As SmartSAVER crosses the country, talking about the Canada Learning Bond, we sometimes hear families say that their children won't need the CLB because government funding will cover the costs of their education. To find out if that's true, SmartSAVER's asking current post-secondary students. We started in Nunavut. Listen to what Kelsey, a student from Arviat, had to say.
---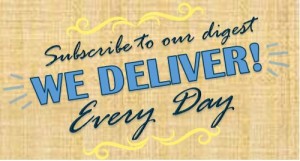 Visit our library for more articles or subscribe to our blog to receive the news directly to your inbox.