HELP A PARENT
Identify who is CLB-eligible and what their entitlement is. Here are two easy reference tools to walk you through the details: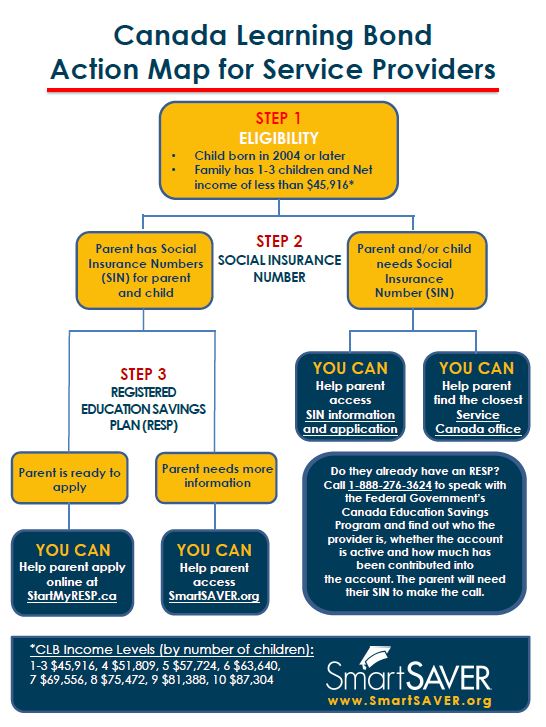 This simple action map identifies both parts of RESP enrollment: getting Social Insurance Numbers and starting an RESP account.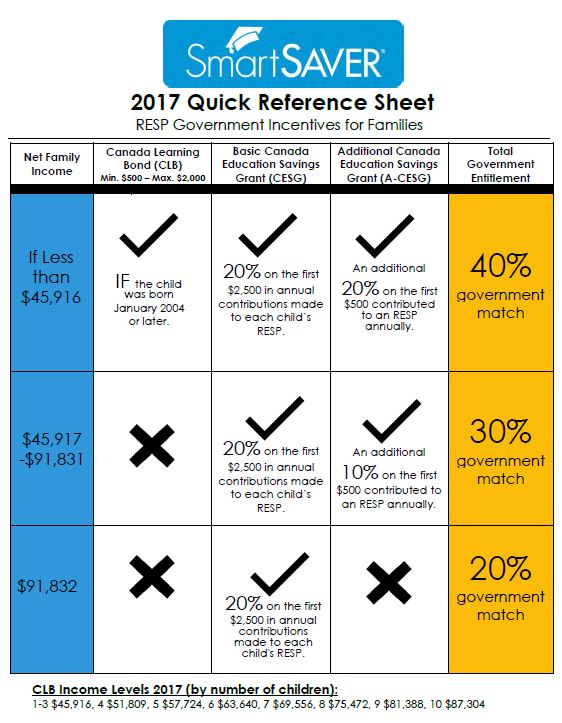 Not sure how much a family may be eligible to receive from the Government? Use this quick reference tool to review the incentive levels by income.
---
"I get goose bumps when I think of how much this will mean to the people we serve. I can't believe we've never heard of it before."
— Service Provider
---
Looking for more information? Read our resource: Top questions parents ask about SmarSAVER, RESPs, and the Canada Learning Bond.