Today's news includes information about income mobility, and student success.
---
A tale of two Canadas: Where you grew up affects your income in adulthood
Globe and Mail. June 23, 2017.
In Northern Ontario, an Indigenous pupil finds hope for success with a coach in her corner
Globe and Mail. June 23, 2017.
Friends in Need Food Bank celebrates successful launch of school meal program
Maple Ridge-Pitt Meadows News. June 27, 2017.
Out of High School, Into Real Life
New York Times. June 23, 2017.
[VIDEO] As SmartSAVER crosses the country, talking about the Canada Learning Bond, we sometimes hear families say that their children won't need the CLB because government funding will cover the costs of their education. To find out if that's true, SmartSAVER's asking current post-secondary students. We started in Nunavut. Listen to what Joyce, a student from Iqaluit, has to say.
---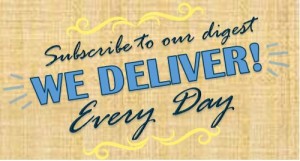 Visit our library for more articles or subscribe to our blog to receive the news directly to your inbox.