Today's news includes information about student debt, and financial literacy.
---
Escalating student debt blamed on parental spending
CBC News BC. June 21, 2017.
Video: Bold Ideas – Making post-secondary education available at no cost to all Canadians
Mowat Centre. June 22, 2017.
Quebec seeks to curb slumping high school graduation rate
CBC News Montreal. June 21, 2017.
Canadian youth get high financial-literacy marks
Winnipeg Free Press. June 22, 2017.
Access to 'instant pay' app may increase financial instability
CBC News BC. June 21, 2017.
A College Built for Canadian Settlers Envisions an Indigenous Future
New York Times. June 19, 2017.
---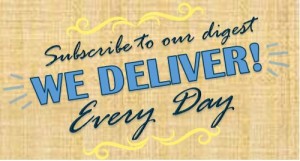 Visit our library for more articles or subscribe to our blog to receive the news directly to your inbox.