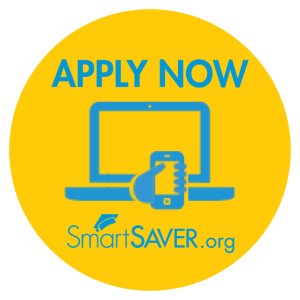 The CLB online application has been optimized for mobile devices, making it easier for families to start the process from anywhere, and for frontline workers to take the online application with them into the community.  
Mobile accessibility removes barriers to internet access:
Families can now use their mobile phone to access and complete the application in English or French, with additional language assistance available in Mandarin, Punjabi, or Spanish

.

(No download required to use the online application although mobile charges may apply for minutes used.) The online

application will be transmitted directly and securely to the applicant's financial institution of choice.
Community organizations now have added flexibility to assist families to apply through mobile phones or tablets. Handy for community outreach or off-site sign-up events.
New 'Apply Now' paper and e-stickers are available in the resources section, and can be added to your print materials or websites to encourage eligible families to apply for the Canada Learning Bond by computer or mobile device at SmartSAVER.org.