IN THE NEWS: October 6, 2017
Today's news includes information about RESPs, payday loans, and basic income.
---
Parent's pain, children's gain: Finding money tough but worth it to save for kids' education
Vancouver Sun. October 4, 2017.
Ontario has a great idea to help people trapped by expensive payday loans
Financial Post. October 5, 2017.
Basic income cheques going to 400 households as project gets off to slow start
CBC News Hamilton. October 24, 2017.
AVIVA Community Funding Project: Smart Start Halton – Making Education Accessible
WoodGreen Community Service's tax clinic runs year round to support people living on a low income
Prosper Blog. September 14, 2017.

---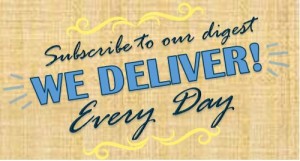 Visit our library for more articles or subscribe to our blog to receive the news directly to your inbox.