IN THE NEWS: January 27, 2017
Today's news includes articles about family literacy from various news sources.
---
Nation-wide celebration of the importance of literacy and learning during Family Literacy Day.
ABC Life Literacy. January 27, 2017.
Remarks by Jane Rooney, Financial Literacy Leader, at the Conference Board of Canada.
Government of Canada. January 23, 2017.

For Yellowknife's Indigenous youth looking to learn more about their cultures, Peyton Straker highlights the importance of land-based education.
Larkin Schmiedl's Blog. January 26, 2017.
VIDEO: Science of Early Child Development. January 2017.
Reading books to children strengthens adult-child relationships and impact the children's overall development.  Watch video.
Learning to love literacy.
Prince Albert Daily Herald. January 18, 2017.

Ottawans give feedback on Ontario's guaranteed income pilot project.
CBC News Ottawa. January 25, 2017.
---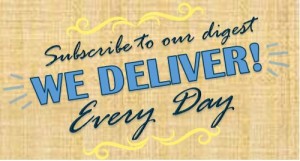 Visit our library for more articles or subscribe to our blog to receive the news directly to your inbox